AWARDS
AWARDS
Our commitment to quality, unique flavor and educational advancement has been recognized with the following awards:
State Food Award 2022
Silke Gorißen, Minister for Agriculture and Consumer Protection: "A good and healthy diet is the key and a goal for society as a whole. All 80 companies honored with the State Food Prize are committed to this goal. Whether a small bakery, a successful medium-sized company or an internationally active company headquartered in North Rhine-Westphalia, all the award winners stand for high food quality. They also have in common that they offer their employees good conditions in the company and always keep an eye on the promotion of young talent. In addition, they are all committed to the environment and sustainability. All these are decisive factors for being awarded the State Food Prize."
A further prerequisite for receiving the state honor award is that the companies have received a gold award from the German Agricultural Society (DLG) for at least one of their products in the same year.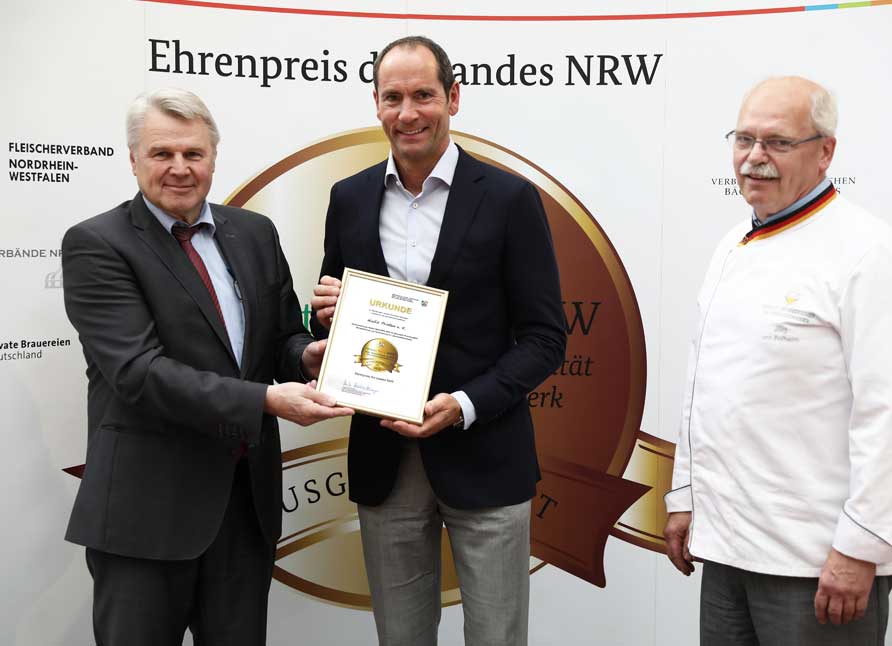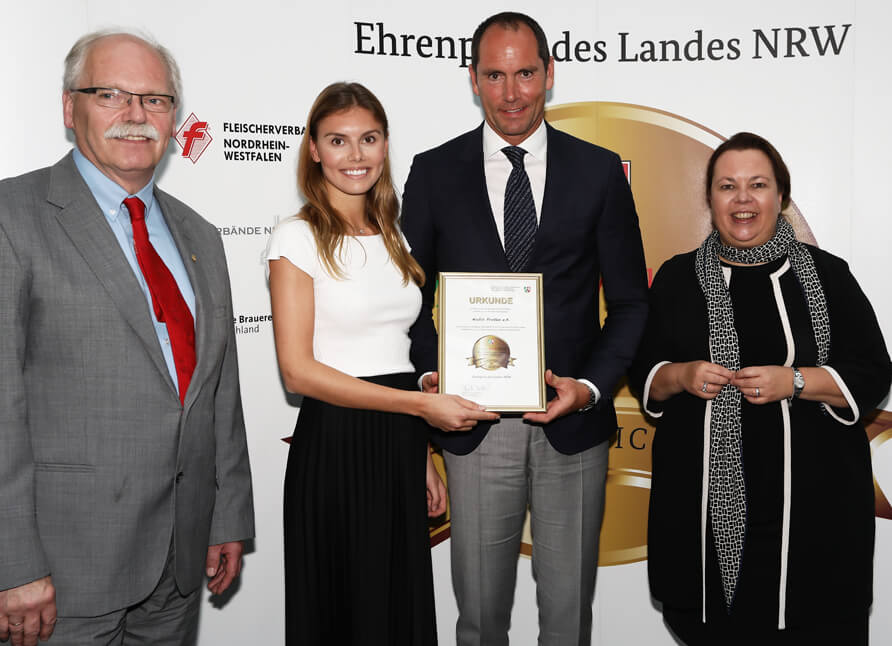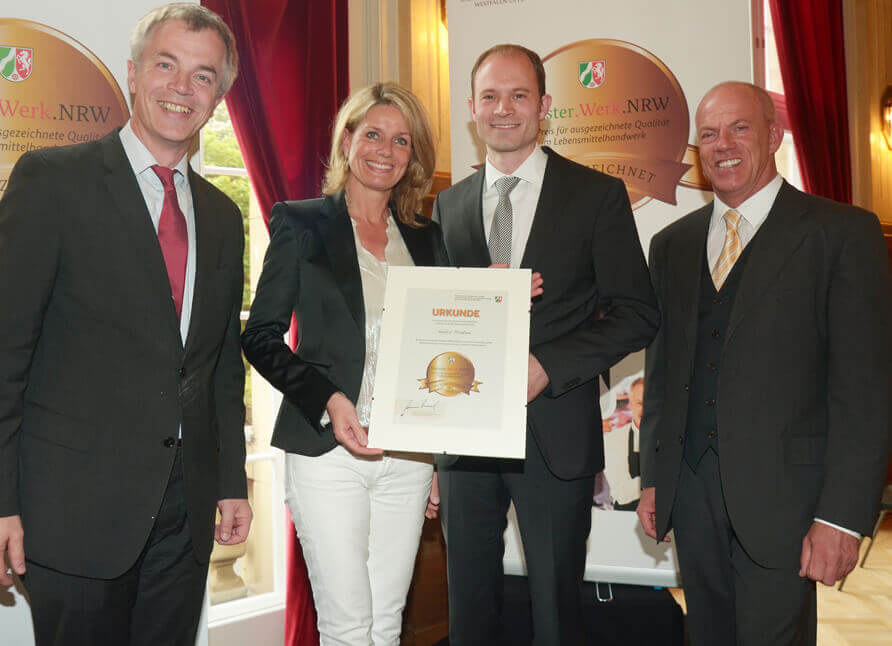 Meister.Werk.NRW 2022
For the ninth time in a row, the Ministry of Agriculture and Consumer Protection NRW has awarded Nobis Printen. It is not the product alone, but the craftsmanship and the people behind the product that are the focus of the "Meister.Werk.NRW" award. The evaluation criteria were developed together with the North Rhine-Westphalian industry associations.
This is explicitly about giving special recognition to the craftsmanship of production, but also to the values of an artisanal business.
Bread testing 2022 by the German Bread Institute e.V.
The following baked goods submitted by us for testing were awarded "very good" or even "gold" for 3 consecutive years of very good quality by the Deutsches Brotinstitut e.V. in 2022.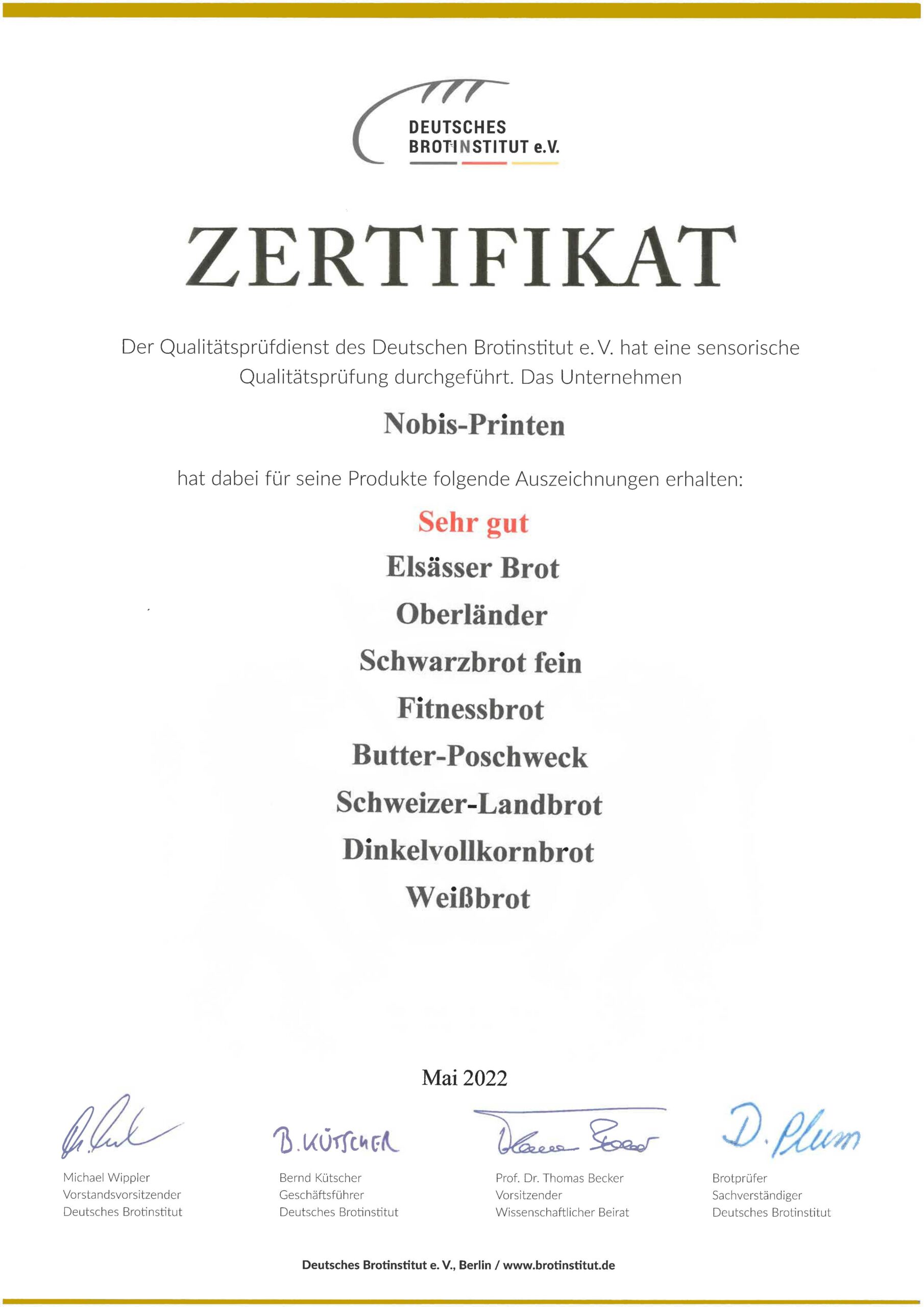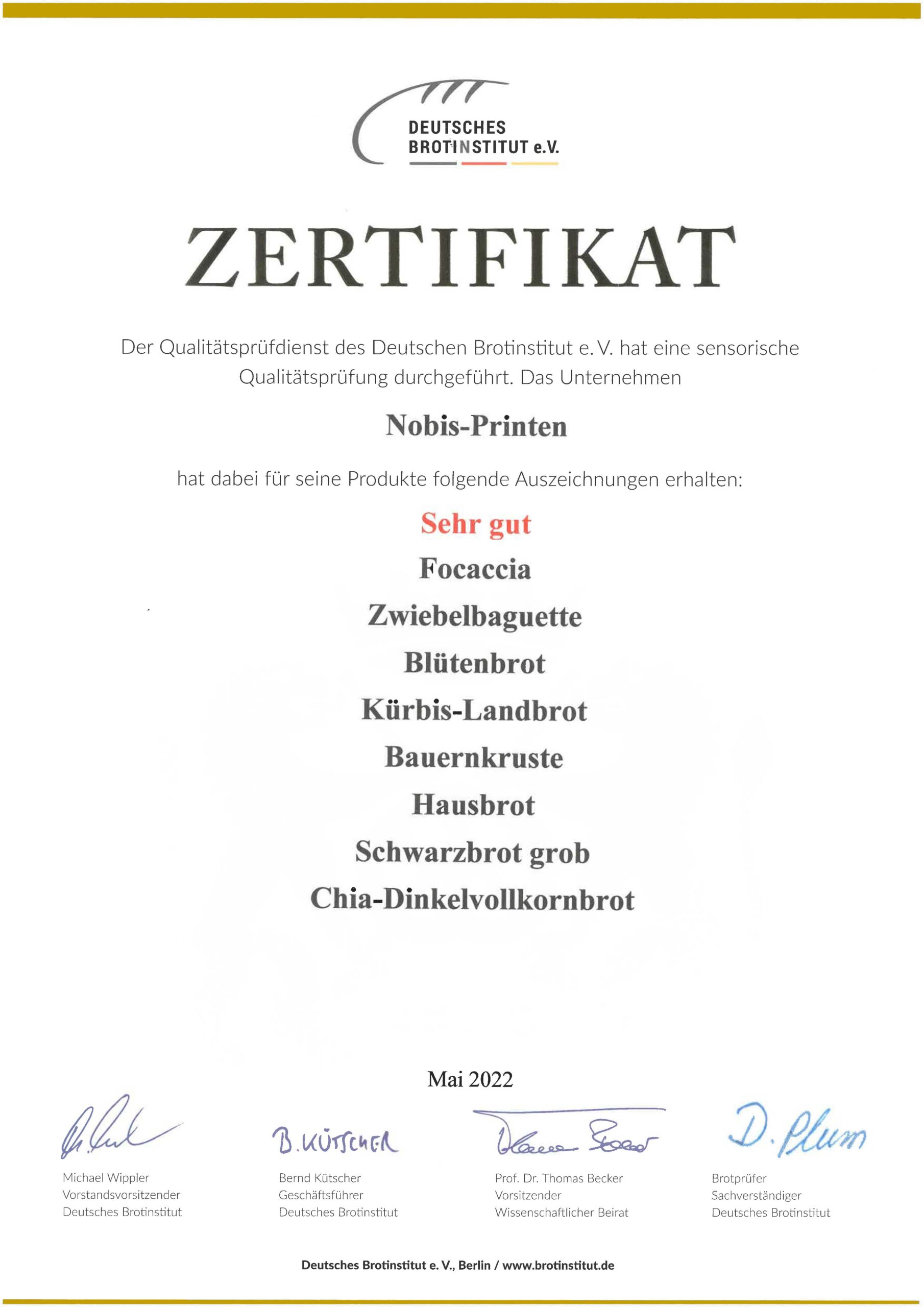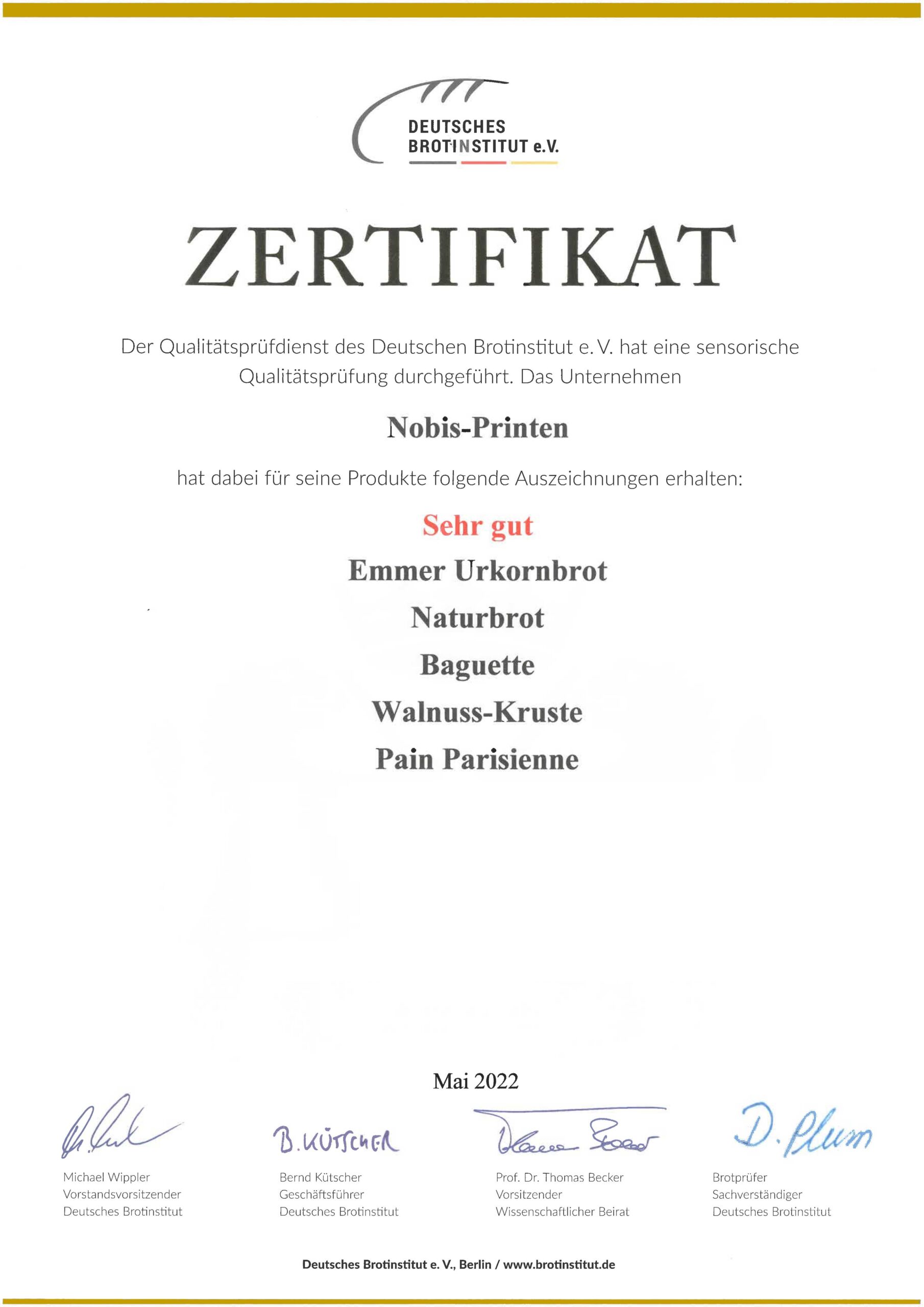 Nobis Printen is among the most popular 10% percent of restaurants worldwide on tripadvisor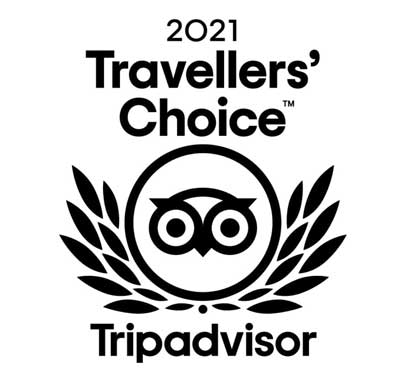 Every year, Tripadvisor goes through all the reviews, overall ratings and saved content from travelers around the world.
On this basis, the rating portal then awards the best of the best.
Prior to receiving the Traveller`s Choice award, Nobis Printen was included in tripadvisor`s Hall of Fame in 2018 and 2019.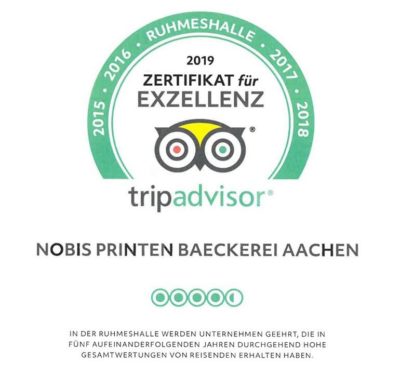 After five consecutive years of being awarded "Excellence" by tripadvisor based on outstanding customer reviews, we were pleased to earn a place in tripadvisor's Hall of Fame in 2018 and 2019.
Gourmets
Nobis Printen is recommended in "Kulinarisch Einkaufen" as one of 500 addresses in Germany.
Edition 4/2012
"This bakery is recommended as one of the best in Germany." Edition 11/2004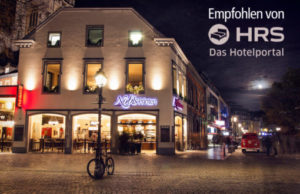 HRS – The hotel portal
The leading hotel and travel portal HRS recommends our Printen as a great souvenir from Aachen.