AWARDS
AWARDS
Our commitment to quality, unique taste and educational support has been honored with the following awards:
Meister.Werk.NRW 2020
For the seventh time in a row, the Ministry of Agriculture and Consumer Protection NRW, has awarded Nobis Printen. Not only the product, but the craft and the people behind the product are the focus of the award "Meister.Werk.NRW". The evaluation criteria were developed together with the industry associations of North Rhine-Westphalia.
It is explicitly about recognizing the craft production as well as the values of a craft business.
National Award for Food 2019
Companies from various sectors of the North Rhine-Westphalian food industry have been awarded by the Minister of Agriculture Heinen-Esser with the "State Award for Food NRW" in 2018. "The regional award honors the companies that are involved in North Rhine-Westphalia, especially in the field of food and nutrition and take actions to meet social demands," said Agriculture and Consumer Protection Minister Christina Schulze Föcking. The "Award for food of the state of North Rhine-Westphalia" is awarded annually by the Ministry of Environment, Agriculture, Nature and Consumer Protection of North Rhine-Westphalia.
In addition to criteria that assess the quality and taste of food, the award also honors the provision of training places, payment according to current tariffs, commitment to sustainability or the use of an environmental management system.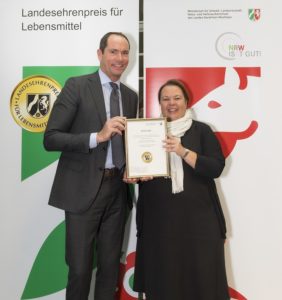 Nobis Printen tripadvisor hall of fame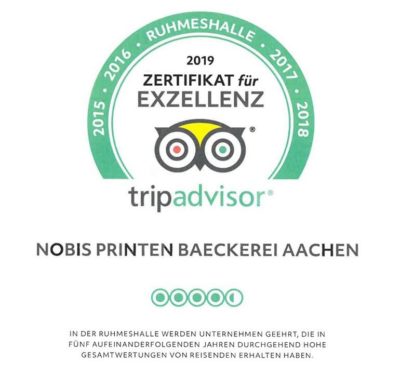 Having been honored by tripadvisor with the "Excellence" award for five consecutive years on the basis of excellent customer reviews, we have been able to enjoy a place in the Hall of Fame of tripadvisor since 2018.
Nobis Printen is among the most popular 10% percent of restaurants worldwide
Each year, Tripadvisor goes through all of the reviews, ratings, and saved content from travelers around the world. On this basis, the rating portal then awards the best among the best.
Bread examination by the German Bread Institute e.V.
The following 56 baked goods submitted for testing were awarded "very good" by the German Bread Institute e.V. in July 2019/2020.
Feinschmecker
Nobis Printen is recommended in "Culinary Shopping" as one of 500 addresses in Germany.
Edition 4/2012
"This bakery is recommended as one of the best in Germany." Edition 11/2004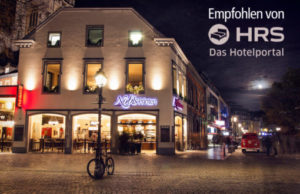 HRS – The hotel portal
The leading hotel and travel portal HRS recommends our Printen as a great souvenir from Aachen.