Enjoy our aromatic, freshly brewed organic fair trade coffee. In the gentle drum roasting process, the unique aroma is created to offer our customers a special coffee experience.
The Nobis exclusive roasting of the private roastery Vollmer Kaffee GmbH & Co. KG also guarantees you top-quality organic coffee produced in a socially just and economically sustainable manner through organic and Fairtrade certification. These certificates ensure that thousands of hectares of forest and farmland are managed according to strict sustainability standards and that workers are treated and paid fairly in the process.
By buying Fairtrade coffee, you are therefore making a valuable contribution to improving the living and working conditions of coffee farming families in countries of the Global South and helping to promote environmental protection. Coffee farmers receive additional support in adapting to the changing climatic conditions caused by climate change.
Here you can find our Fairtrade flyer with further information.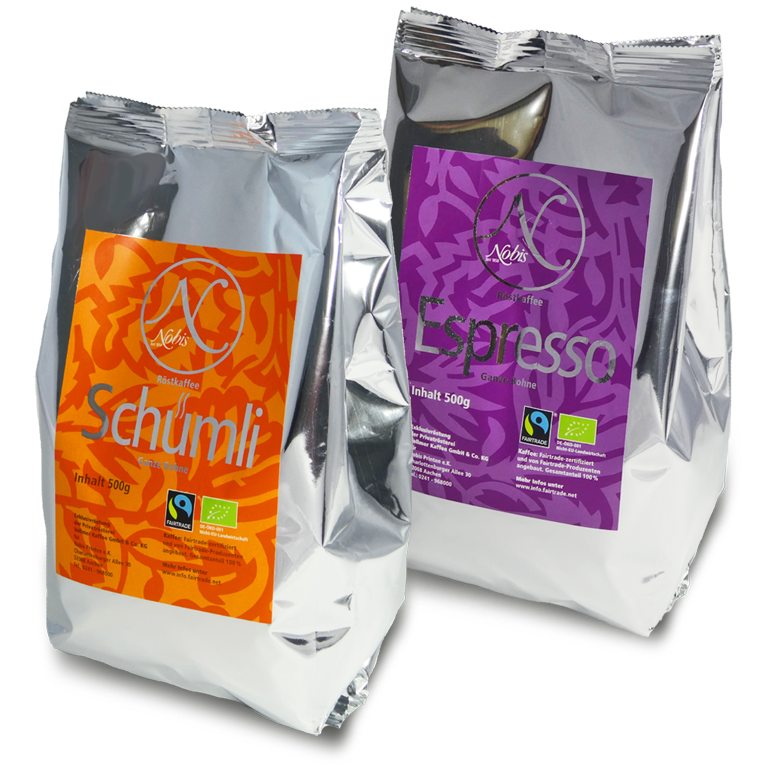 DE-ÖKO-001
Non-EU Agriculture