REGIONAL INGREDIENTS
THE EIFEL IS OUR FIRST INGREDIENT!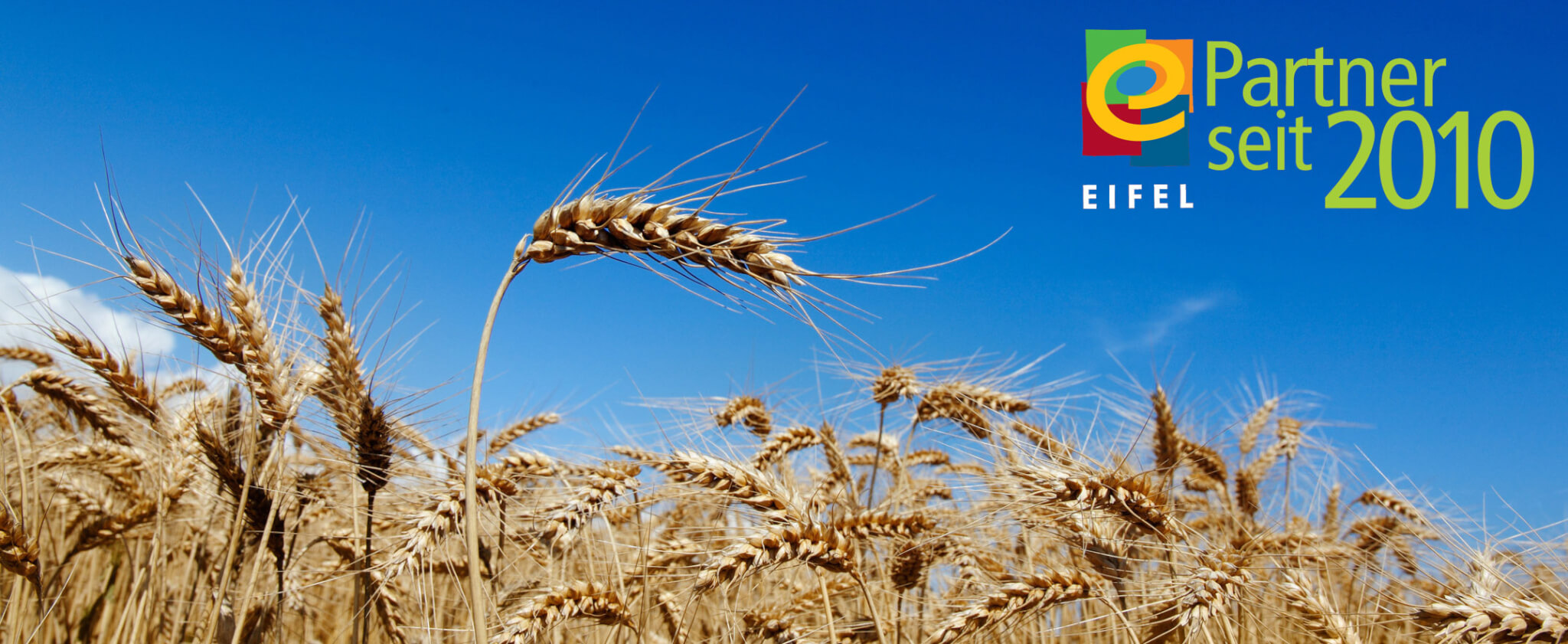 The most important ingredients reaches us in short ways: the EIFEL flour. Our hometown Aachen and the region are very close to our hearts. With every sack of EIFEL flour we support agriculture in the Eifel. From seeds to counters, the quality of the flour is controlled by an independent institute – so you can always be sure of high quality. Nobis – for the love of baking!
You can see it, smell it and taste it!
More information at
www.regionalmarke-eifel.de