SUSTAINABLE MANAGEMENT
For us, sustainable business means paying attention to sustainability in all areas.
This begins with the purchase, not only of ingredients, but also of vehicles, store fittings, etc., and continues in our dealings with employees, the efficient and conscientious use of resources, the protection of the environment and social commitment in the region. A view to consistency is a key criterion in all decisions.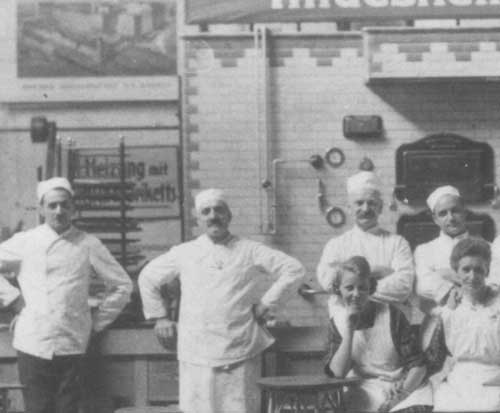 Team
Our employees are important to us.
Good work deserves fair payment and at Nobis Printen we also offer numerous benefits that make life and work more pleasant. This could be a discounted gym membership, the opportunity to use an e-bike at a low price, or financial support for childcare. We are convinced that only happy and satisfied employees can serve our customers with a sincere smile. We are particularly proud of the numerous members of our large team who have accompanied us on this journey for many years and decades.
Regionality
We not only keep our own supply routes short, but also make an effort to do the same with suppliers. For this, the Eifel and our surrounding region are the first choice for purchasing raw materials. This not only has the advantage of low CO2 emissions. In our opinion, there is no substitute for the close exchange with suppliers in the region, regular quality checks and knowing where something comes from. And everyone benefits from the resulting bond – including you as a customer.